Main — Diplomacy — Nova Poshta Group: leader in Ukraine, Georgia and Moldova
Diplomacy
Nova Poshta Group: leader in Ukraine, Georgia and Moldova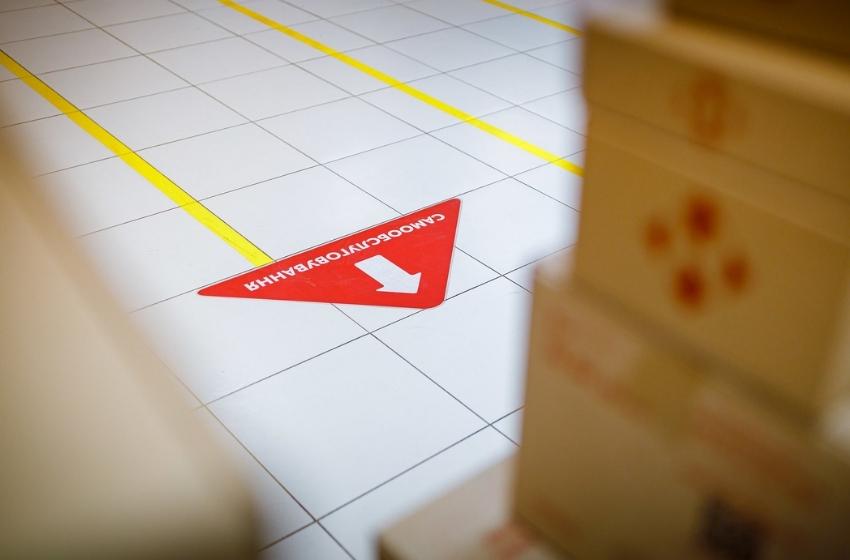 ---
Founded in 2001, Nova Poshta Group is the leader in the express delivery market in Ukraine. The company's network exceeds 7 thousand branches throughout the country.
---
In 2020/2021, Nova Poshta continues to expand its network, opening new convenient branches mainly in the villages. In October 2020, the company opened its 7,000th branches in Ukraine. The Nova Poshta Group includes Ukrainian and foreign companies, in particular Nova Poshta, NP Logistic, NovaPay and Novaya Poshta Global. The company is one of the largest employers in Ukraine, now the company employs over 28,000 people.
Now, the opportunity to send and pick up parcels at Ukrainian resorts has become especially important for Ukrainians, because due to quarantine restrictions, most residents of the country prefer them for recreation. In recent years, Nova Poshta branches have been opened in the main resorts of Ukraine, and this year the company has further expanded its network of resorts. In particular, branches appeared in Henichesk Hill (Kherson region), Mykolayivka, Primorsky (Odessa region), Tatariv (Ivano-Frankivsk region), Oryavchyk (Lviv region), etc. In total, Nova Poshta already operates in more than 100 resorts.
The leader in expanding the network in last year was Ivano-Frankivsk region, where more than a hundred new branches have appeared since the beginning of the 2020 year. The TOP-5 regions also include L'viv, Odessa, Zaporizhia and Rivne oblasts.
In 2020, despite the quarantine, Nova Poshta expanded its network. We focused on small towns and villages. After all, it is very important for us to provide a quality delivery service to all Ukrainians, wherever they live - in a metropolis or village. We have already opened 1,300 new branches this year. That is, on average, Nova Poshta opened 5 branches a day, 4 of which - in villages where the company was not previously represented.

Alexander Bulba, CEO of Nova Poshta
In 2014 Nova Poshta decided to start its international expansion. This year, companies were opened in Georgia and Moldova. In 2015, in order to effectively manage them, as well as to develop a future model of the international network, based on the experience gained, the company established a business direction "Nova Posta International Operations".
Today "Nova Poshta Moldova" is the leader of the express delivery market in Moldova, delivers parcels and goods throughout the country in 1 day.
The working hours of Moldova branches from 9:00 to 21:00 from Monday to Saturday. All services of the company are available to customers: sending and receiving domestic and international goods and parcels, and you can also use the packaging service. In the future, the range of services will expand.
We have been working in the Moldovan market for seven years and have already established ourselves as a service of fast and convenient courier delivery throughout the country. Now we want to provide another opportunity - to receive and send parcels at any convenient time, without waiting for the arrival of the courier

Mikhail Popovich, CEO of Nova Poshta in Moldova.
In Georgia, household and digital appliances are most often sent - such shipments make up 27% of the total cargo turnover. The average weight of a parcel is 30 kg. But in Moldova, goods for health and beauty dominate - the average weight of parcels is 12.6 kg. In both countries, targeted delivery prevails: in Georgia it makes up 95% of the total number of deliveries, in Moldova - 96%.
Key clients of Nova Poshta representative offices abroad are distributors of household and digital appliances, companies selling cosmetics and perfumes, and online stores. Delivery reliability in Ukraine, Georgia and Moldovais about 98%.
Nova Poshta is a socially responsible company that develops a number of social and environmental projects. For example, since 2014, Humanitarian Mail has been delivering cargo for volunteers, and today it cooperates with 131 volunteer organizations. The company actively implements collection of recyclable materials in its branches and terminals. Since April 2019, it is gradually switching to a new type of packaging: recycled paper will be used instead of foam plastic.
Photo: Press Service Nova Poshta
---