Main — War — Oleksii Hromov: Ukraine and its allies must not underestimate Russian force generation capabilities in the long run for a protracted war of attrition
War
Oleksii Hromov: Ukraine and its allies must not underestimate Russian force generation capabilities in the long run for a protracted war of attrition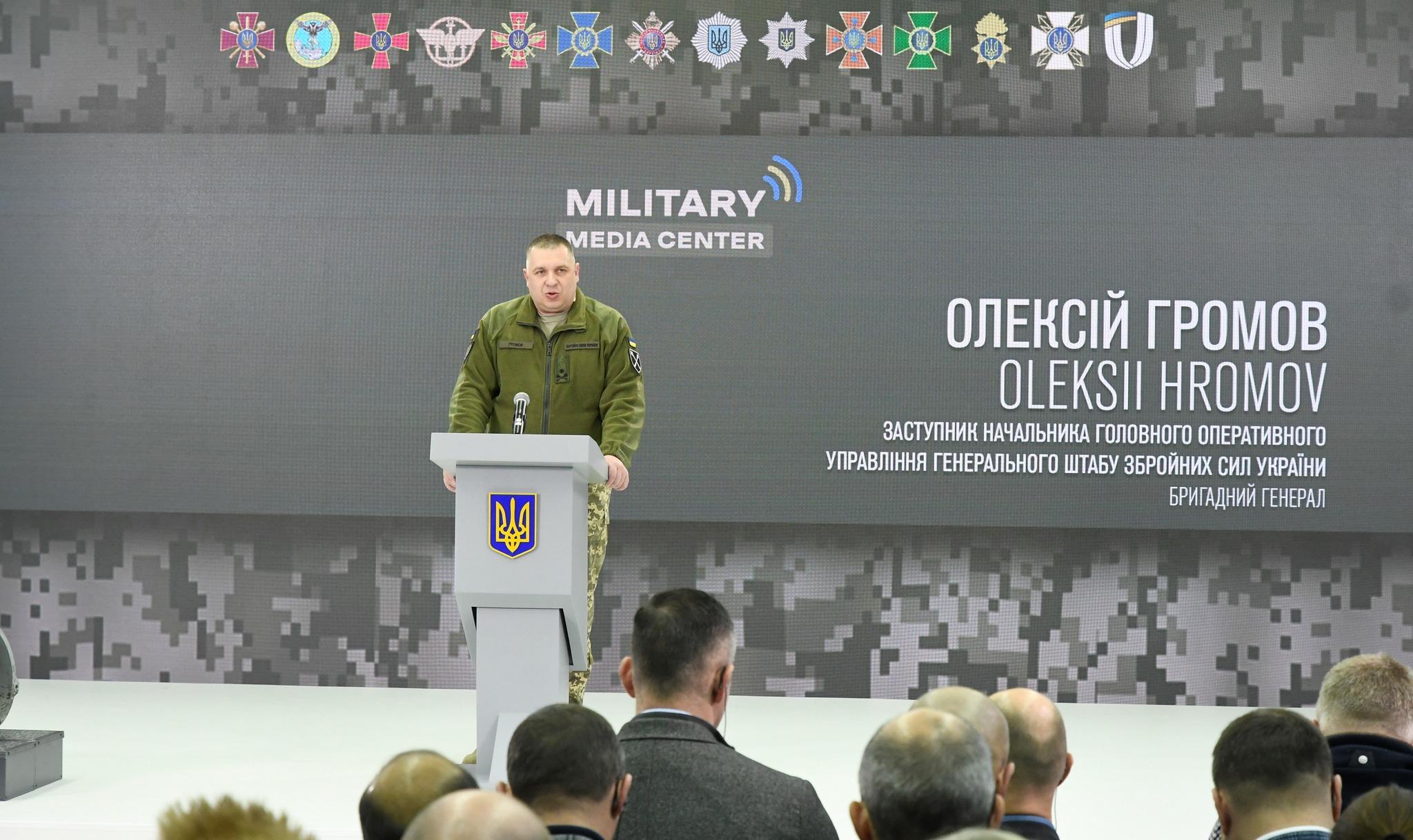 ---
A senior Ukrainian official warned that Russia can reconstitute itself as a serious threat to Ukraine in the long run despite facing severe force generation problems at this time.
Deputy Chief of the Main Operational Directorate of the Ukrainian General Staff Brigadier General Oleksiy Hromov stated on April 13 that Russian crypto-mobilization efforts are stagnating due to Russians' growing awareness that causality rates for Russian soldiers in Ukraine are high. Hromov stated that Volgograd and Saratov region have only met seven percent (134 of the 7,800 recruits) and 14 percent (270 of the 7,600 recruits) of their regional recruitment quotas for the first quarter of 2023 respectively.
Hromov also stated that Moscow is creating "alternative" private military companies (PMCs) to fill these gaps, but that these PMCs will not be as powerful as the Wagner Group in the near future, partially supporting previous ISW forecasts.
Hromov noted that Ukraine and its allies must not underestimate Russian force generation capabilities in the long run for a protracted war of attrition. ISW has previously warned that the US and NATO should not underestimate Russian capabilities in the long run, as Russia can regenerate by leveraging its population and defense industrial base (DIB) to threaten Ukraine and NATO if Russian President Vladimir Putin decides to fundamentally change Russia's strategic resource allocation over the long run.
Russian Defense Minister Sergey Shoigu announced plans on January 17 to form 12 new maneuver divisions over several years, for example.
---