Main — Culture — Prominent Odessans: Isaac Babel
Culture
Prominent Odessans: Isaac Babel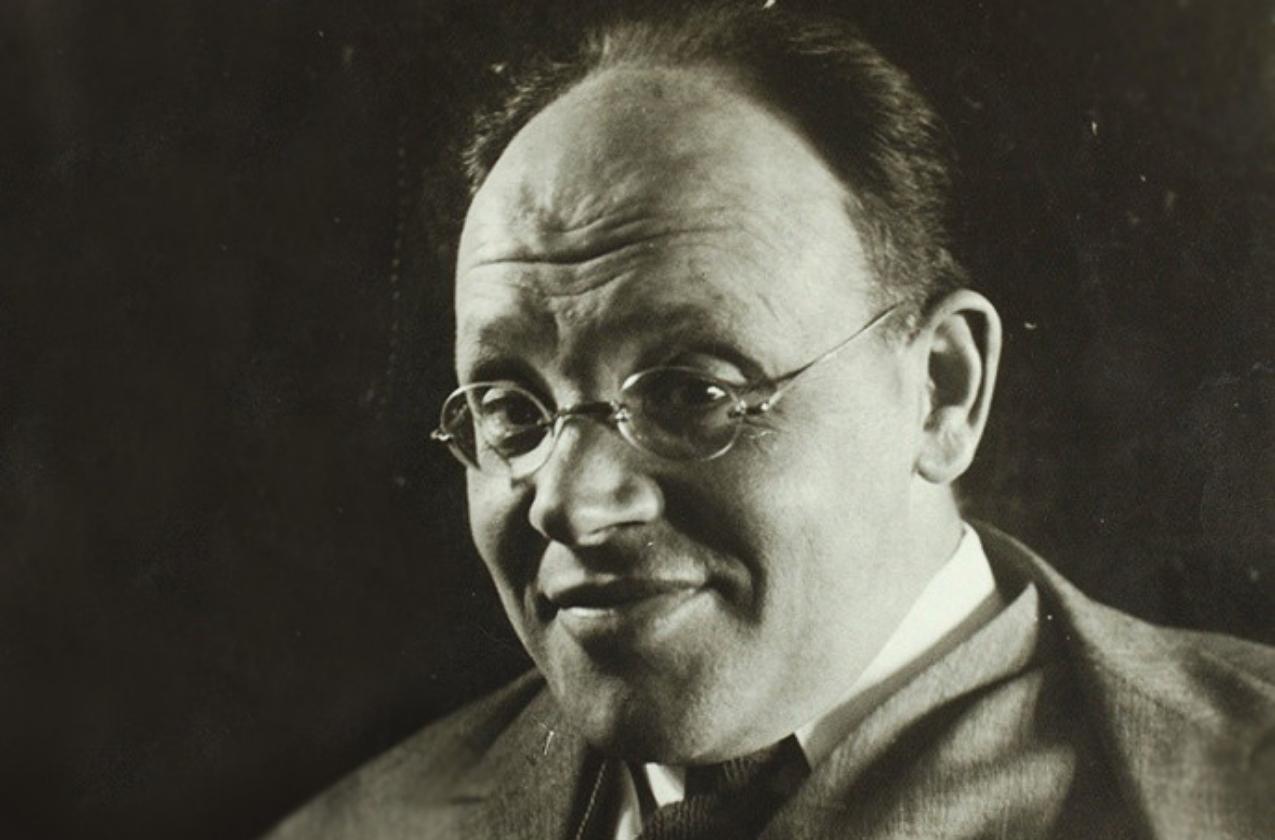 ---
Isaac Emmanuilovich Babel, July 1, 1894 – January 17 1940 (according to the records of the Odessa Rabbinate, his real name was Isaac Manievich Bobel), was a Soviet Jewish writer and the most famous one of Odessa. His best known works are the short story collections "Red Cavalry" ("Konarmiya") and "Odessa Tales".
---
Babel was known to have created myths around himself. In his autobiographic works he wrote many "facts" about his own life that contradicted official evidence. For example, in his "Autobiography," he mentioned that he had been persecuted by Tsarist officials, but no evidence of this has been found in the Tsar's security service documents.
---
The turmoil of youth
Isaac Babel was born in Odessa into the family of a Jewish agricultural equipment merchant. The beginning of the 20th century was a time of social unrest and mass exodus of Jews from the Russian Empire. Babel himself was lucky to survive the 1905 Odessa pogrom, hidden by a Christian family. His grandfather was among the 300 Jews killed.
To enter the preparatory class of the Odessa commercial college, Babel had to overcome the quota for Jewish students, but, despite the fact that he received passing grades, he was turned down in favor of another boy, possibly due to a bribe. Babel had to start home schooling and succeeded in completing two years of education in one. Aside from the traditional disciplines, he studied the Talmud, music and languages – he knew English, French, German and Hebrew; his first short stories were written in French. After that, he studied at a commercial college, receiving a business education and obtaining a Ph.D. in economics.
---
First steps in writing
After graduating in 1915, Babel traveled to St. Petersburg (then Petrograd) with a fake passport and no money. It was during this time that he met his first wife, Evgenia Gronfein, who later moved to France. He entered the fourth grade of the Faculty of Law at the Petrograd Psycho-neurologic University, which gave him the right to receive a residence permit. There he met Maxim Gorky, the famous Soviet writer and political activist, who supported the capable youth and helped him publish two of his short stories. Thus Isaac Babel began his literary career. He wrote for Gorky's magazineThe Chronicle (Letopis in Russian), which united authors who were against nationalism and World War I. His short stories were recognizable by their specific expression, acuteness and depth. Although short, his works often had a very detailed plot. The topics, though, were rather uniform: bandit Jews of pre-revolutionary Odessa, everyday life of Jews in Odessa and the Western Ukraine before the October Revolution and during the Soviet-Polish War of 1919-1921. His approach to the material for his works was rather romantic and biased; he only chose to describe the moments he himself found striking or extraordinary.
Babel then interrupted his literary activity and tried many different occupations. He worked at the People's Commissariat for Education and in a printing office. He was also a reporter and fought in the 1st Cavalry Army (Konarmiya in Russian), the same army that lent its name to one of Babel's most famous short story collections. Babel also served in the All-Russian Extraordinary Commission for Combating Counter-Revolution, Speculation and Sabotage, or simply Cheka - the predecessor of the legendary KGB.
---
Red Cavalry
Babel made a comeback to literature in 1923. After the Civil War of 1918-1920 between the Red Army and the White Guard, his first works were about the 1st Cavalry Army, of which he had gained first-hand knowledge. His first short stories of the period appeared in 1924. They were "Salt" ("Sol"), "The Letter" ("Pismo") and "The King" ("Korol"), and together with those written later they comprised two collections: "Red Cavalry," published in 1926, and "Odessa Tales," published in 1931. Babel's works on the 1st Cavalry Army made him one of the most popular Soviet authors. The freshness of his material, taken from life revolving around the Revolution of 1917, and not yet reflected in fiction, made his short stories extremely significant. They are narrated by the reporter Lutov (the name under which Babel himself served in the Cavalry Army). However, "Red Cavalry" was received in varying degrees by Babel's contemporaries. Critics were delighted but Semyon Budenny, the Red Cavalry commander, called it "slander" and "old wives' tales." Maksim Gorky tried to protect Babel from unjust criticism. "Red Cavalry" was translated into several languages, and soon Isaac Babel became one of the best-known Soviet authors abroad.
---
Pursuing a literary career
In 1928 Babel wrote the play "Sunset" ("Zakat"), thematically connected to the "Odessa Tales." In the 1930s he tried to reflect the post-revolutionary reality in a number of new short stories. In "The End of the Poorhouse" ("Konets Bogadelni"), 1932 and "Froim the Rook" ("Froim Grach"), 1933, he described the brutal murder of Staraya Moldovanka (a street in Odessa) residents by Cheka agents. Such works did not fail to attract the unpleasant attention of the authorities. A storm cloud started to gather above the "unreliable" author. His interest in French culture and his repeated trips to Paris fueled gossip in literary circles. He was torn between France and Moscow, as his family lived abroad, and this caused the authorities even more irritation. Suspicion towards Babel increased when in 1935 he went to Paris to take part in the International Congress of Writers to Protect Culture, and, defying caution, mixed with the Russian émigrés there.
---
The end
Despite his constant pledges of support for the Soviet regime, in May 1939 Isaac Babel was arrested on charges of belonging to a Trotskyite terrorist organization and accused of spying for French and Austrian intelligence. During his arrest, several manuscripts were confiscated and almost ended up lost forever (among them 15 folders, 11 notebooks, and seven pads all containing manuscripts).
Isaac Babel was executed on January 27, 1940. In 1954 his name was posthumously cleared of all charges "for lack of substantial witnesses." Three years later, the "Chosen Collection" of his works was published. In its foreword, the Soviet writer, journalist and propagandist Ilya Ehrenburg called Babel one of the outstanding writers of the 20th century, a brilliant stylist and a master of the short story. However, Babel's works were never published uncensored before the collapse of the Soviet Union.
Babel's heritage was only allowed to be published after his "posthumous rehabilitation" in the 1960s. Still, his works were subjected to severe censorship. The writer's daughter, Natalie Babel Brown, an American citizen, managed to collect all her father's inaccessible and never-before-published works and had them published with commentaries in 2002 under the title "The Complete Works of Isaac Babel".
---