Main — War — Russia attacked civilian objects in Ukraine 60 times more often than military ones
War
Russia attacked civilian objects in Ukraine 60 times more often than military ones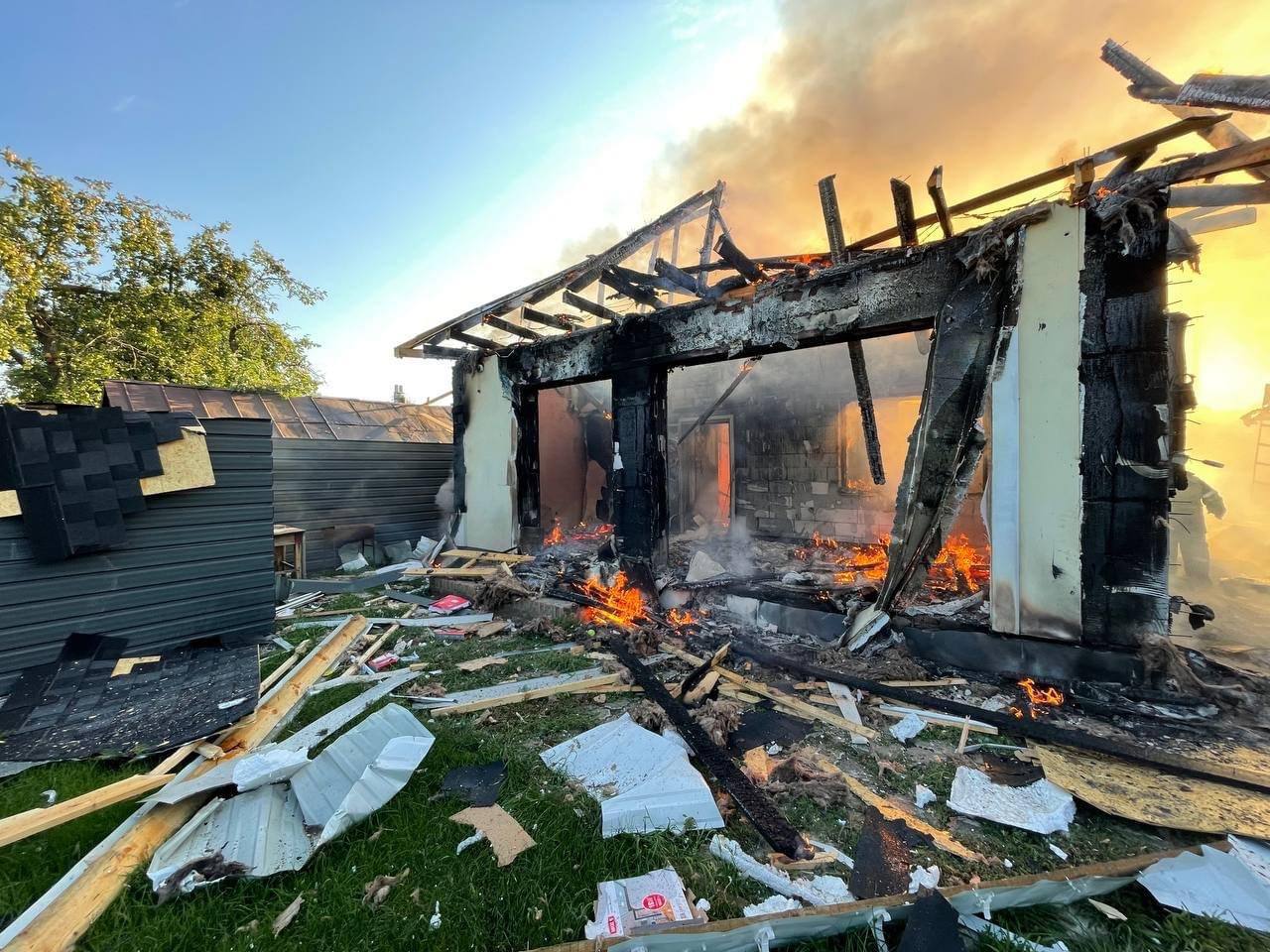 ---
The "scorched earth" tactics worldwide is a war crimes and terrorism, the National Security and Defense Council notes.
---
During the 5 months of a full-scale invasion of Ukraine, the Russian aggressor attacked civilian objects 60 times more often than military ones.
This was reported by the Center for Counteracting Disinformation under the National Security and Defense Council of Ukraine.
"Contrary to Vladimir Putin's statements that "the Russian army does not strike at any civilian targets," during the 5 months of the war, Russia attacked civilian targets almost 60 times more often than military ones. In figures, this is 17.3 thousand attacks on civilian targets and about 300 - on the military. First of all, the invaders strike at the civilian infrastructure of cities located along the front line," the CPD informs.
As noted, the Kremlin hopes the shelling encourages local residents to stop resistance and oppose the "Kyiv regime."
The National Security and Defense Council said that the "scorched earth" tactic replaced the failure rate of the Russian army on mobile penetration teams deep into the country.
To date, more than 50% of the entire housing stock of Mariupol, Kharkiv, Chernihiv, Bucha, Severodonetsk and Lysychansk has been damaged or destroyed. The number of Ukrainians left homeless exceeds 3.5 million people or 8% of the country's population.
Medical, educational institutions, and cultural facilities have become the target of Russian attacks. Across the country, more than 830 healthcare facilities, 2,129 educational institutions, and more than 530 cultural and arts facilities were damaged.
Also, the reason for "strikes" on civilian objects is the low accuracy of Russian weapons and the use of outdated or false data. According to the CPD, more than 70% of Russian missiles do not hit their intended targets.
"And regardless of the reasons, the scorched earth tactics around the world remains a war crime and terrorism, for which the Kremlin elite will have to answer," the Center for Counteracting Disinformation emphasized.
---