Main — War — Russian marauders in Belarus organized a bazaar for the trading in the looted Ukrainian property
War
Russian marauders in Belarus organized a bazaar for the trading in the looted Ukrainian property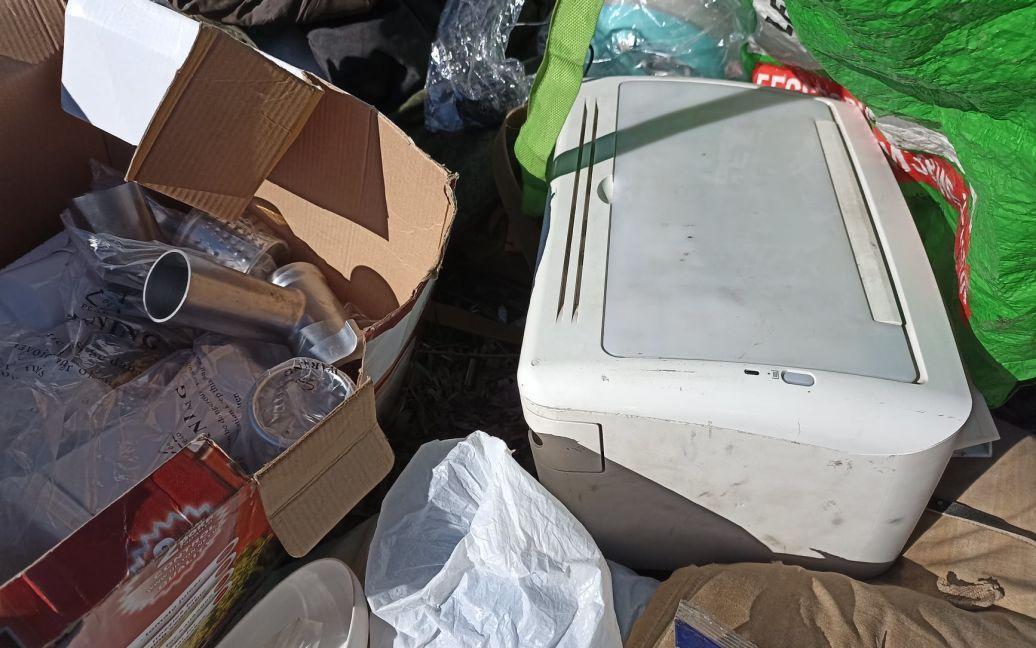 ---
The Russian militants opened a market in Belarus for the trading of stolen Ukrainian property. In addition, looters send some of the things home by mail. It is reported by the Main Directorate of Intelligence of the Ministry of Defense of Ukraine.
Thus, the occupiers set up a specialized bazaar in Narovlya in Belarus, where they try to sell property stolen in Ukraine.
The assortment of the marauder's bazaar includes washing machines and dishwashers, refrigerators, jewelry, bicycles, motorcycles, kitchen items, carpets, works of art, children's toys, and cosmetics.
The invaders are also trying to exchange the currency stolen from the houses - dollars and euros. At the same time, due to internal restrictions on currency circulation, Belarusians are reluctant to agree to exchange transactions and offer the invaders to apply to local banks. The Russians, in turn, refuse, saying that the command has forbidden it.
According to the General Staff, the invaders organized centralized deliveries of new batches of looting "goods" to their bazaar.
In particular, from the city of Buryn (Konotop district, Sumy region), a convoy of trucks with a variety of property is moving towards the state border - industrial goods and household items.
Also, in the city of Mozyr in Belarus, Russian military KAMAZ trucks are accumulating, from which soldiers unload packages with looted items. The loot is sent to the Russian Federation by the Russian express delivery service SDEK.
---