Main — Business — Russian propaganda enhances energy blackmail of Germany
Business
Russian propaganda enhances energy blackmail of Germany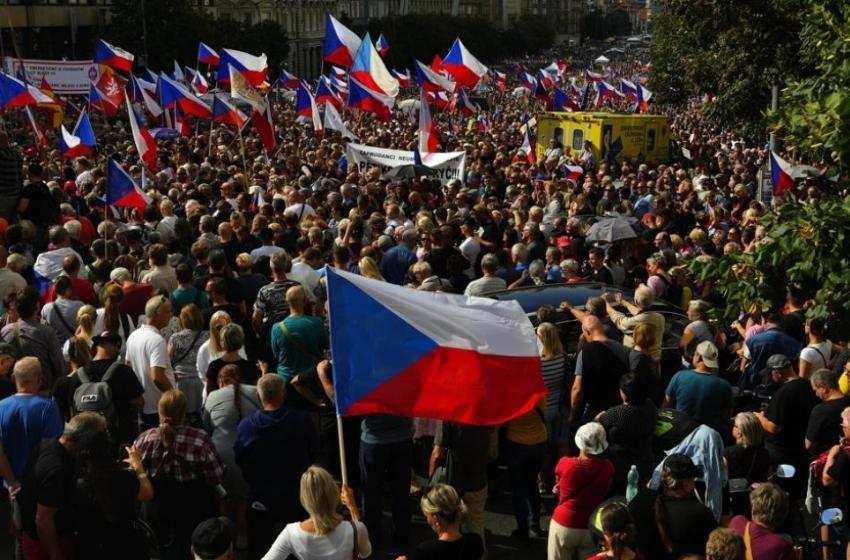 ---
Source: Center for Countering Disinformation
Photo: Thousands of demonstrators gather to protest against the government at the Vencesla's Square in Prague, Czech Republic, Saturday, Sept. 3, 2022.
Kremlin media is actively spreading information about mass protests against rising energy prices occurring in the Czech Republic. Russia predicts similar protests in all European countries that supported anti-russian sanctions.
According to Die Welt, rallies under the conditional name «hot autumn» staged «pro-russian persons close to extremist positions».
At the same time, Olaf Scholz states that the country will confidently pass the heating season of 2022-2023. In addition, the gas storage facility in the EU, designed to compensate peaks of consuming in cold weather, is filled with 80%.
The strengthening of energy blackmail by Russia is to pressure the international community on the launch of Nord Stream-2, since both kremlin media and former Chancellor of Germany G.Schröder assure that the launch of non-certified NP-2 will be able to solve the situation with energy prices in Europe.
---