Main — Diplomacy — The 2022 Olympic Games in Beijing are over: Ukraine got only one silver medal
Diplomacy
The 2022 Olympic Games in Beijing are over: Ukraine got only one silver medal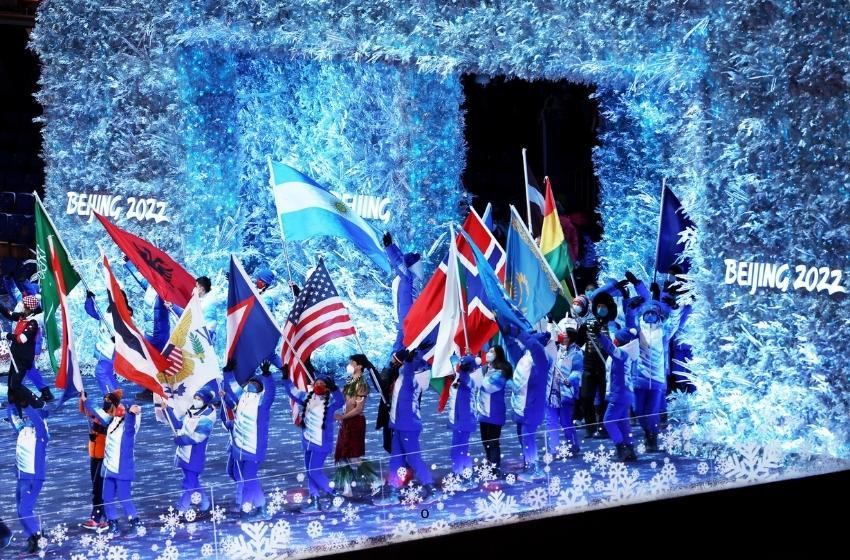 ---
In China, the Winter Olympics, which took place from 4 to 20 February, have ended. The next "winter" games will be held in Northern Italy (Milan-Cortina d'Ampezzo).
---
The closing ceremony of the Winter Olympic Games was held at the National Stadium in Beijing. In the capital of China, more than three thousand athletes competed for 109 sets of awards in 15 sports.
At the Winter Olympics 2022, Ukraine was represented by 45 athletes who competed in 12 disciplines.
Only one representative of the "blue-yellows" managed to win an Olympic medal. Ukrainian freestyler Oleksandr Abramenko is the silver medalist of the 2022 Games in ski acrobatics.
The flag-bearer of Ukraine at the closing ceremony was biathlete Elena Bilosyuk.
This is already my fourth Olympic Games, and for the first time I get to the closing parade. I am very glad and proud that I have the honor to carry the flag of Ukraine.

Elena Bilosyuk
Norway won the biggest number of gold medals at the 2022 Olympics: 16. And this is a record for the Winter Olympics. In addition, the Norwegian team has 8 silver and 13 bronze medals.
Second place in the medal standings went to Germany, winning 27 medals, including 12 gold, 10 silver and 5 bronze.
Chinese Olympians received 9 gold, 4 silver and 2 bronze medals. They placed in third place in the team standings.
Also in the top five are the USA and Sweden.
The ceremony included a parade of athletes and the handover of the Olympic flag to the hosts of the next Winter Games. Beijing Mayor Chen Jining handed over the flag to IOC President Thomas Bach, who presented it to Milan Mayor Giuseppe Sala and Cortina d'Ampezzo Mayor Gianpietro Ghedina.
At the end of the ceremony, the Olympic flame was extinguished, which was in the center of a giant snowflake, on which all the countries participating in the Games were indicated. After the fire was extinguished, fireworks began.
The Beijing Games were held from February 4 to 20, with over 2,800 athletes from 91 countries taking part.
---