Main — Culture — The performance born in the bomb shelters of Kyiv marks one year since the full-scale Russian invasion of Ukraine
Culture
The performance born in the bomb shelters of Kyiv marks one year since the full-scale Russian invasion of Ukraine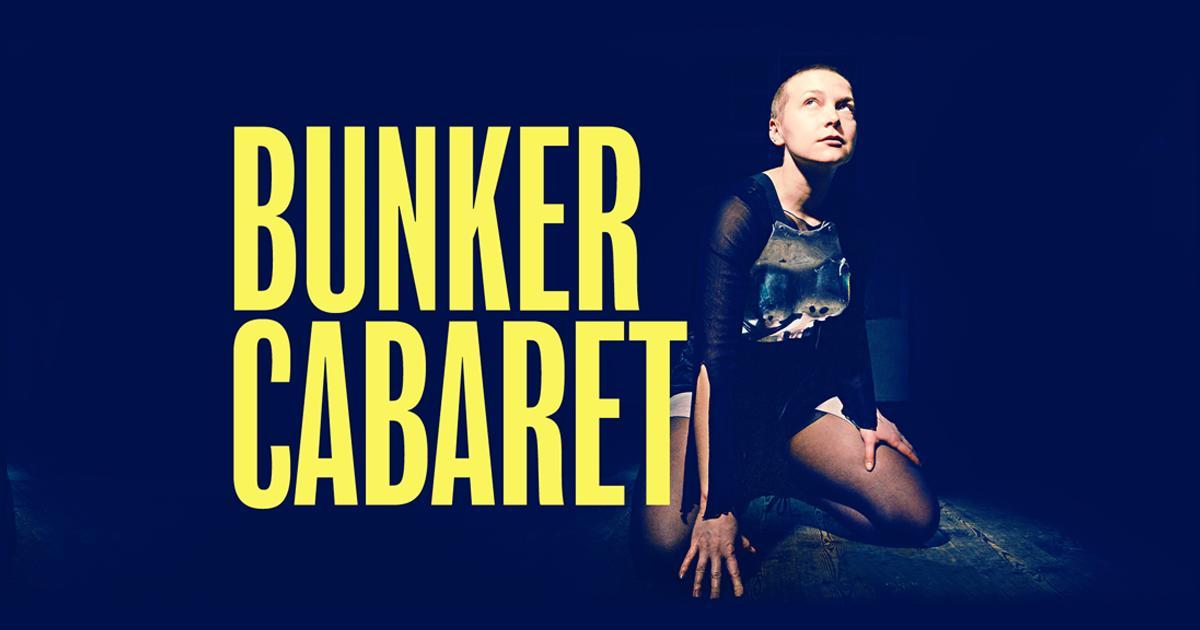 ---
The play Bunker Cabaret, born in the bomb shelters of Kyiv, will be performed on 24 and 25 February in London at the experimental space Somerset House.
---
The play by the Ukrainian theatre community Hooligan Art Community tours in the UK as part of the UK/Ukraine Cultural Season. The play will also be shown in Germany and Ireland.
Combining music, poetry, dance and film, this unique theatre event is a powerful exploration of love versus totalitarianism and the personal conflicts of making art in a time of war. By turns ironic, raw, funny and devastating, the performance starkly reveals the performer's individual experiences of the war while communicating a shared humanity, creating beautiful moments of connection between artists and audiences.
The tour of Bunker Cabaret will both bring a vital and beautiful piece of theatre to UK audiences and support Hooligan Art Community's displaced artists to continue their important work in a safe environment while bringing the reality of the war to audiences who have only known Ukraine through TV and Social Media. Performances have already taken place in Falmouth and Redruth, UK.
Hooligan Art Community co-founder and performer Danylo Shramenko said: "When we were reunited in the UK, we felt a responsibility to be a voice for Ukrainians and artists who cannot leave the country. Ukraine has a remarkable independent cultural scene, which we want to represent in the UK. Making new work together is a lifeline for us. This is the beginning of a new chapter for our company and our lives."
Listings information
10-12 February – Dock 11, Berlin, Germany (tickets)
24-25 February – Somerset House (tickets)
2-3 March – Theatre Royal, Waterford (tickets)
Further dates to be announced.
Alongside the performances in London, there will be a screening of films by Hooligan Art Community in partnership with the Courtauld and Voices of Ukraine, as well as an accompanying booklet with contributions from authors and academics in Somerset House (London) on 18 February.
Hooligan Art Community is an independent theatre company established in Kyiv, Ukraine, in 2019. The group performs in non-traditional spaces that explore the dynamic relationship between the actor and the audience.
The UK tour is co-produced by Hooligan Art Community and Mahogany Opera in collaboration with Andrea Ferran and imPOSSIBLE Producing. Andrea was British Council Resident Director at Ivano-Frankivsk National Theatre, Ukraine. Bunker Cabaret was developed with support from Britten Pears Arts, 101 Outdoor Arts, Volta International Festival and Somerset House Exchange and funded by Urgent Action Fund and crowdfunding support, with additional funding from Paul Hamlyn Foundation.
Performers: Mirra Zhuchkova, Sam Kyslyi, Danylo Shramenko, Natalka Perchyshyna
Lighting designer: Natalka Perchyshyna
Video artist: Liubov Sliusareva
Costume designer: Paul Kuraksin
Movement and Dramaturgical Consultant: Mathis Kleinschnittger
Director: Peter Cant
---