Main — War — The Security Service of Ukraine reported the suspicion of the "DPR judge" who sentenced foreign defenders of Ukraine to death
War
The Security Service of Ukraine reported the suspicion of the "DPR judge" who sentenced foreign defenders of Ukraine to death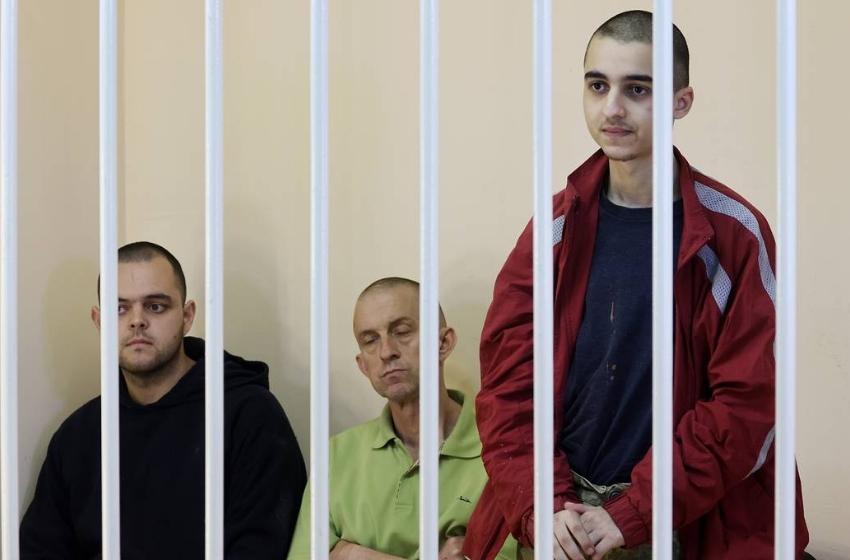 ---
The investigators of the Security Service prepared a sufficient evidence base and informed the judge of the so-called "Appellate Chamber of the Supreme Court of the DPR" about the suspicion. It was him who, contrary to the requirements of international law, sentenced to death two citizens of Great Britain and one citizen of the Kingdom of Morocco, who officially defended Ukraine in the ranks of the Ukrainian Armed Forces.
These foreigners voluntarily joined the Armed Forces of Ukraine and heroically restrained Russian aggression in the Donetsk region, where they were captured in April 2022.
With its "verdict", the pseudo-court of the terrorist organization "DNR" violated the norms of international law. Namely: the requirements of the Additional Protocol to the Geneva Conventions concerning protecting victims of international armed conflicts.
In particular, this pseudo-court violated the immunity of combatants (the right of persons who are members of the armed forces of a party to the conflict to take direct part in hostilities) and deprived them of their right to an impartial and standard trial.
So currently, SBU investigators informed the pseudo-judge in absentia about the suspicion under Part 2 of Art. 28 and Part 1 of Art. 438 of the Criminal Code of Ukraine (violation of the laws and customs of war committed by a group of persons).
The pre-trial investigation continues under the procedural leadership of the Donetsk regional prosecutor's office.
---