Main — Diplomacy — Tokyo 2020: schedule of Odessa's athletes
Diplomacy
Tokyo 2020: schedule of Odessa's athletes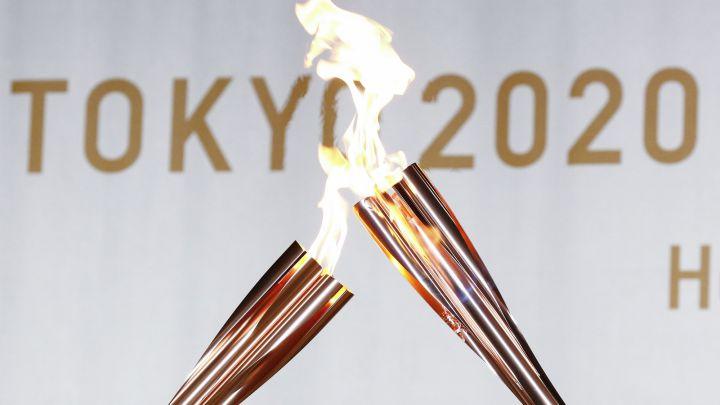 ---
Athletes of Odessa region will start their performance at Tokyo 2020 Olympic Games on the second day of the competition. Here we have a complete event schedule for our compatriots.
---
The opening ceremony is at 8pm Tokyo time (9pm AEST/noon BST/7am EDT) on Friday 23 July. The first gold medal is expected to be awarded in the women's 10m air rifle early on Saturday 24 July, with the cycling road races following later that day.
The athletics events begin on Friday 30 July, with 10 days of action culminating with the men's marathon, which ends on the final day in Tokyo, Sunday 8 August. The women's 100m final is on Saturday 31 July, and the men follow on Sunday 1 August.
The swimming events run from Saturday 24 July to Sunday 1 August, then attention moves to the velodrome for seven days of track cycling events from Monday 2. The closing ceremony begins at 8pm Tokyo time on Sunday 8 August.
We will be able to watch the athletes of Odessa region every day - of course, in case of successful passage of the tournament grid, for example, Dayana Yastremska and Tsotne Rogava. Competitions in singles in tennis will end on July 31, in doubles - on August 1, and in boxing - on the last day of the Olympics, namely on August 8. He was supposed to enter the ring on August 24 in Tsotne Rogava, but he missed the first round.
The first opportunity to win a medal for Odessa region will have a pupil of Olympic champion Mykola Milchev - Iryna Malovichko, who will compete for awards at the round stand shooting on July 25-26. Therefore, the three above-mentioned athletes will be the focus of Odessa fans in the first week of the competition (until August 1).
During the second full week of the Olympic Games, we will watch the competitions with the participation of: rower Anastasia Todorova - she will go on the water for four days (2-3 and 6-7 August), because she will perform in two types of program (kayak-four and kayak-two, 500 m), karatekas Angelika Terluga (August 5) and Anita Serogina (August 6), as well as freestyle wrestler Vasyl Mykhailov (5th and, hopefully, 6th August) and, hopefully, boxer Tsotne Rogava.
Date
Time
Location
Athlete
Sport
Level
24.07
05.00
Ariake
Tennis Park
Dayana
Yastremska
Tennis
Women's Singles First Round
25.07.
03.00-10.00
Asaka
Shooting Range
Iryna
Malovichko
Shooting
Qualifying Day 1 (75 shots)
25.07
05.00
Ariake
Tennis Park
Dayana
Yastremska
Tennis
Women's Doubles First Round
26.07
03.00-11.15
Asaka
Shooting Range
Iryna
Malovichko
Shooting
Qualification Day 2 (50 shots). Final
26.07
05.00
Ariake
Tennis Park
Dayana
Yastremska
Tennis
Women's Singles Second Round
27.07
05.00
Ariake
Tennis Park
Dayana
Yastremska
Tennis
Women's Singles Third Round
28.07.
05.00
Ariake
Tennis Park
Dayana
Yastremska
Tennis
Women's Singles.1/4
29.07.
05.00
Ariake
Tennis Park
Dayana
Yastremska
Tennis
Women's Singles.1/2
29.07.
05.00 - 08.10
Kokugikan
Arena
Tsotne
Rogava
Boxing
(+91 kg)
1/8
31.07.
06.00
Ariake
Tennis Park
Dayana
Yastremska
Tennis
Women's Singles. Final
01.08.
05.00 - 07.40
Kokugikan
Arena
Tsotne
Rogava
Boxing
(+91 kg)
1/4
01.08.
06.00
Ariake
Tennis Park
Dayana
Yastremska
Tennis
Final
02.08.
03.30 - 07.00
Sea Forest
Waterway
Anastasia
Todorova
Rowing.
Doubles.
500 м
1/4
03.08.
03.30 - 07.15
Sea Forest
Waterway
Anastasia
Todorova
Rowing.
Doubles.
500 м
1/2. Final
04.08.
08.00 - 10.10
Kokugikan
Arena
Tsotne
Rogava
Boxing
(+91 kg)
1/2
05.08.
05.00 - 08.30
Makuhari
Messe Hall A
Vasyl
Mykhailov
Freestyle
wrestling
(74 kg)
1/8, 1/4
05.08.
11.00 - 13.20
Nippon
Budokan
Angelika
Terluga
Karate
(55 kg)
group tournament
05.08.
12.15 - 16.00
Makuhari
Messe Hall A
Vasyl
Mykhailov
Freestyle
wrestling
(74 kg)
1/2
05.08.
14.22 - 14.39
Nippon
Budokan
Angelika
Terluga
Karate
(55 kg)
1/2
05.08.
14.50 - 14.59
Nippon
Budokan
Angelika
Terluga
Karate
(55 kg)
Final
06.08.
06.28 - 08.48
Nippon
Budokan
Anita
Serogina
Karate
(61 kg)
group tournament
06.08.
12.15 - 16.00
Makuhari
Messe Hall A
Vasyl
Mykhailov
Freestyle
wrestling
(74 kg)
Final
06.08.
14.05 - 14.22
Nippon
Budokan
Anita
Serogina
Karate
(61 kg)
1/2
06.08.
14.40 - 14.49
Nippon
Budokan
Anita
Serogina
Karate
(61 kg)
Final
06.08.
03:30 - 05:40
Sea Forest
Waterway
Anastasia
Todorova
Rowing.
Four.
500 м
1/4
07.08.
03:30 - 06:50
Sea Forest
Waterway
Anastasia
Todorova
Rowing.
Four.
500 м
1/2. Final
08.08.
08.00 - 09.55
Kokugikan
Arena
Tsotne
Rogava
Boxing
(+91 kg)
Final
---