Main — War — Training of the first set of Ukrainian recruits has been completed in the UK
War
Training of the first set of Ukrainian recruits has been completed in the UK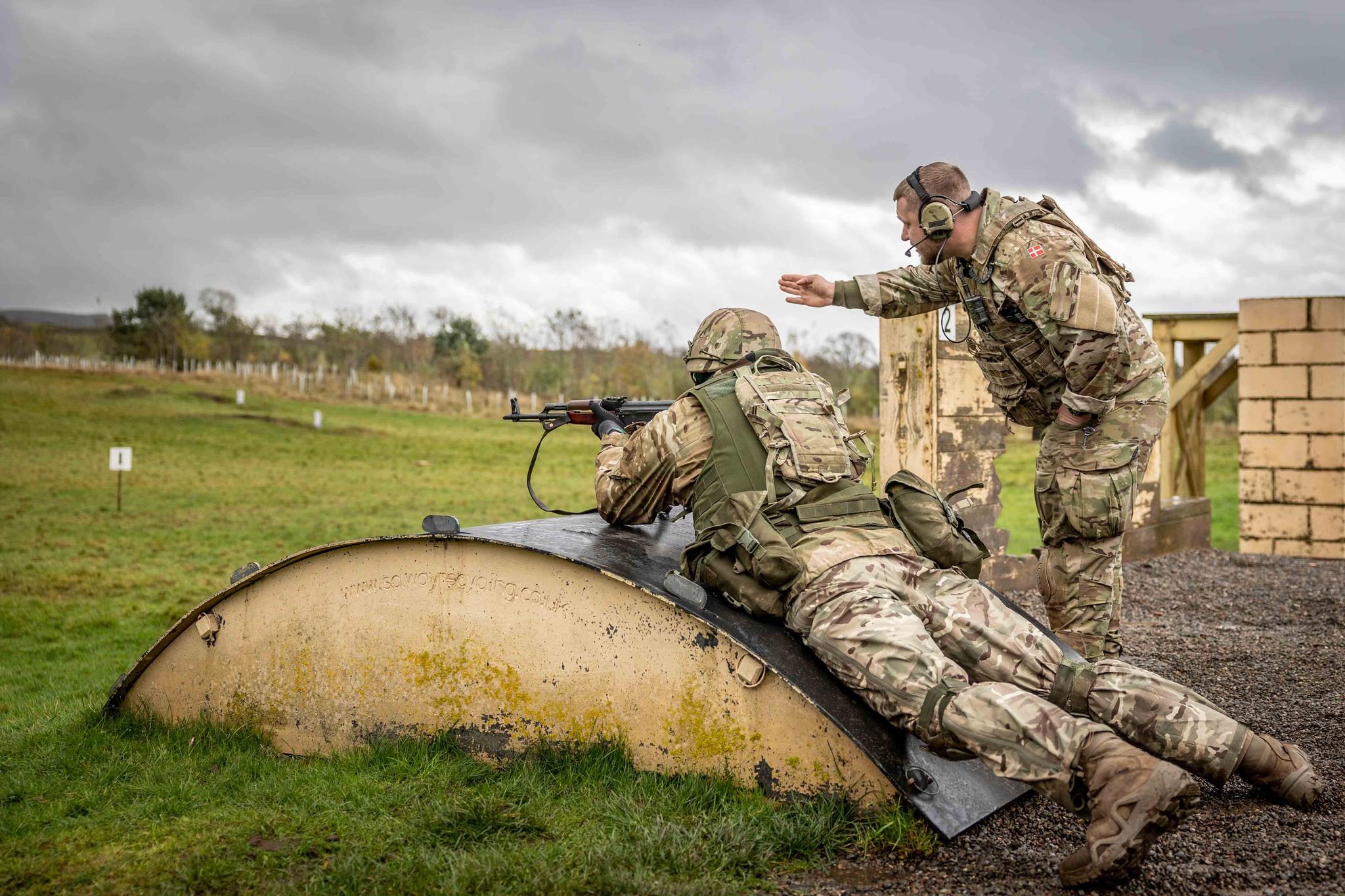 ---
Photo: Simon / Forsvaret 
The training of the first set of Ukrainian recruits in Great Britain, under the leadership of Danish instructors, has been completed.
The head of operational staff at the Defense Command of the Danish Armed Forces, Major General Michael Hildgaard, emphasized that "Our training of Ukrainian soldiers shows that Western countries are united in their support for Ukraine. Together with our allies, we took on a great responsibility for supporting Ukraine after the Russian invasion in February."
The trained Ukrainian military returned to Ukraine after five weeks of training new recruits at training grounds in Great Britain. Since the beginning of October, Ukrainians have been trained and taught basic military skills by instructors from the Armed Forces of the Kingdom of Denmark.
"The learning curve for the Ukrainians was steep and after five weeks of training, the Ukrainians went from recruits to soldiers and achieved excellent results. During the entire training course, the Ukrainians had a very high morale and were very motivated to learn the training offered to them by our instructors," says Michael, the head of the training support department of the Royal Danish Armed Forces.
Ukrainian recruits in the field were trained in weapons handling and first aid, defensive combat, and also took courses on the laws of war.
Ukrainian recruits come from very different strata of the population. Some have military experience and even combat experience, while others come directly from civilian education or work without any military experience.
"It's really a challenge that makes sense for everyone, although it was a big challenge for the other instructors and me to train Ukrainian soldiers," says Major Frantz, who leads the Danish group of instructors.
The training of Ukrainian soldiers is led by Great Britain together with a number of Western countries. Training tasks are an important element of Western countries' support for Ukraine, and these are tasks that Danish soldiers can perform. The Danish Armed Forces have many years of experience in cooperation with the Ukrainian Armed Forces – among others, through the Peace and Stabilization Fund, where the Danish Armed Forces provide support, among other things, by advising, educating, and training Ukrainian soldiers.
In 2023, the Armed Forces of the Kingdom of Denmark expect to take part in the training of the next batch of Ukrainian conscripts.
Denmark's contribution to the exercise consists of troops from the Army, Navy, Air Force and Home Guard, as well as representatives from several agencies under the Ministry of Defense.
After completing basic training in Great Britain, the Ukrainian defense takes responsibility for the military's further service and training course.
---