Main — War — Ukrainian defenders are clearing and demining Snake (Zmiiny) Island
War
Ukrainian defenders are clearing and demining Snake (Zmiiny) Island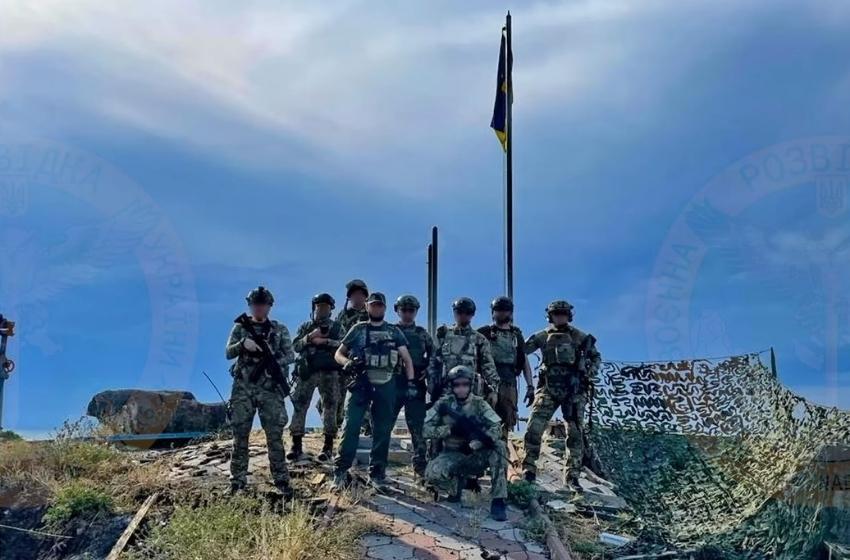 ---
Ukrainian fighters found on the island a lot of equipment belonging to the occupiers, their documents, battle logs and a cat freed after the occupation.
---
Ukrainian defenders are conducting research and demining of Snake (Zmiiny) Island after its liberation from the Russian military.
This was reported in the Main Directorate of Intelligence of the Ministry of Defense of Ukraine.
"During the Main Directorate of Intelligence of the Ministry of Defence of Ukraine operation, research and reconnaissance of the territory and underground fortifications of Snake Island were carried out. Engineering work on demining was carried out," the message says.
During the work, the enemy's weapons and equipment samples were discovered and seized. In particular, guidance and control systems, UAV Orlan-10, MANPADS systems, grenade launchers, flamethrowers, small arms, combat logs, personal documents of the Russian military, and digital media.
"A Ukrainian flag was installed on the island instead of the Russian "tricolor". In addition, a Ukrainian cat was found and evacuated to the controlled territory, which lived for several months in the occupation," the intelligence agency added.
---