Main — War — Volodymyr Zelensky: Ukraine has demonstrated extraordinary unity, as well as united Europe and shown the true meaning of NATO
War
Volodymyr Zelensky: Ukraine has demonstrated extraordinary unity, as well as united Europe and shown the true meaning of NATO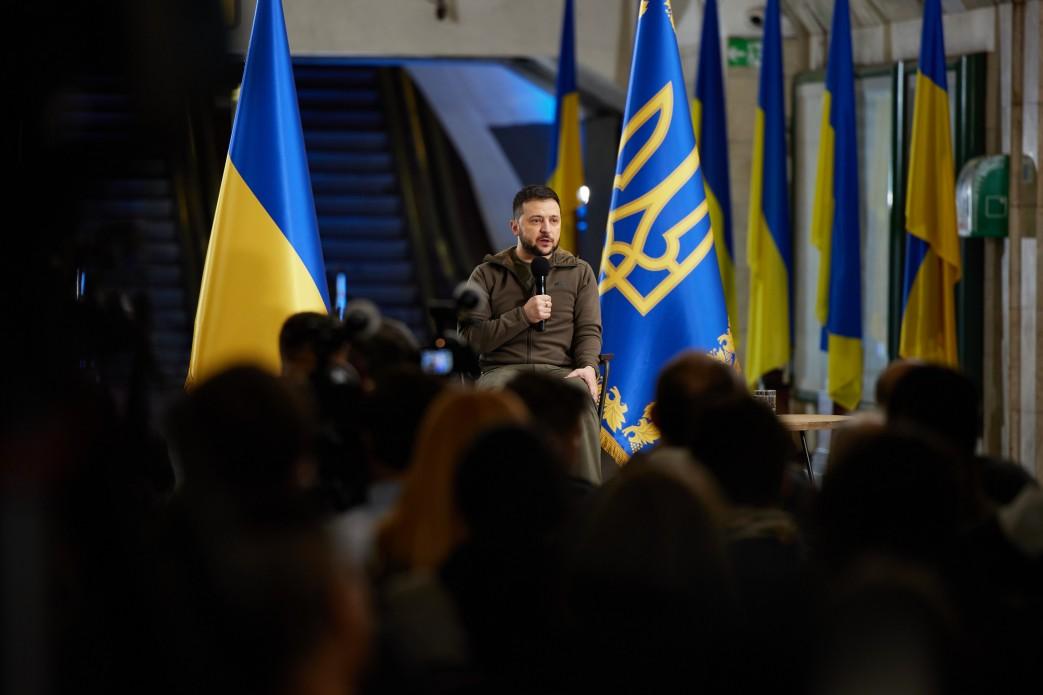 ---
Ukraine and Ukrainian citizens not only demonstrated great internal unity, but also managed to unite European countries and the whole world around them. This was emphasized by President Volodymyr Zelenskyy during a press conference for international and Ukrainian media in Kyiv.
The Head of State noted the incredible unity within the country after the beginning of the war.
"And it must stay with us until the end of the war, after the war… I think this is a great victory and our great weapon," he said.
The President is convinced that Ukraine has done everything possible to unite the countries of the European Union politically like never before.
"We addressed the parliaments. And sometimes, may some European countries excuse me, behaved impudently. But understand: because we are at war and our people are dying, we can't do otherwise - there is not enough time," Volodymyr Zelenskyy said.
According to the Head of State, thanks to Ukraine, European countries have begun to understand the true meaning of NATO's existence, as some European high-ranking officials have said in private conversations.
"Is the Alliance able to unite quickly and resist aggression?" said Volodymyr Zelenskyy.
He stressed that Ukraine is fighting for its existence and for peace, but it needs powerful weapons for this.
"Ukraine has done a lot to unite the world. And now that this union exists, weapons are needed. And this is the last union we need. Here, all countries need to become courageous people and courageous leaders together. And not only for us, not only for our victory, but also for themselves," the President of Ukraine summed up.
---