Main — War — Belarusian locomotives, which the Russian Federation used to transport Russian military groups to the borders of Ukraine, were arrested
War
Belarusian locomotives, which the Russian Federation used to transport Russian military groups to the borders of Ukraine, were arrested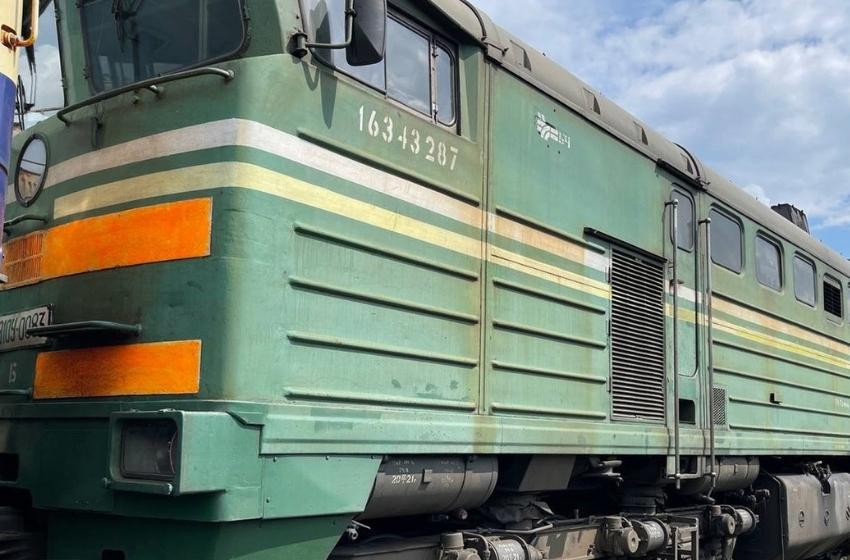 ---
Based on the materials of cyber experts of the Security Service, the court arrested three diesel locomotives of the state-owned enterprise "Belarusian Railways", which were transporting occupation units of the Soviet Union. The estimated value of the arrested property is more than UAH 70 million.
Russia used the railway infrastructure of Belarus to prepare for a full-scale invasion of Ukraine. According to the investigation, the locomotives were used to transport personnel, weapons, military equipment and means of rear support of the invaders to the northern borders of our country.
In the future, they took part in combat operations against the Ukrainian Defense Forces on Kyiv and Chernihiv regions.
During investigative and operational actions, the SBU employees established the location of these diesel locomotives on the territory of the Kyiv region and identified their use in crimes against Ukraine.
Currently, the transfer of exposed vehicles to the management of the National Agency for Identification, Search and Management of Assets Obtained from Corruption and Other Crimes (ARMA) is underway.
Within the framework of criminal proceedings under part 4 of Art. 110-2 (financing of actions committed for violent change or overthrow of the constitutional order or seizure of state power, change of territory boundaries or state border of Ukraine) of the Criminal Code of Ukraine, law enforcement officers carry out comprehensive measures to identify and bring to justice the guilty parties.
The investigation of the crime was carried out by employees of the Cyber ​​Security Department of the SBU under the procedural guidance of the Kyiv City Prosecutor's Office and in cooperation with Ukrzaliznytsia units.
---