Main — Business — Rating of friends of Ukraine. 20 countries that have helped Ukraine the most since the Russian invasion
Business
Rating of friends of Ukraine. 20 countries that have helped Ukraine the most since the Russian invasion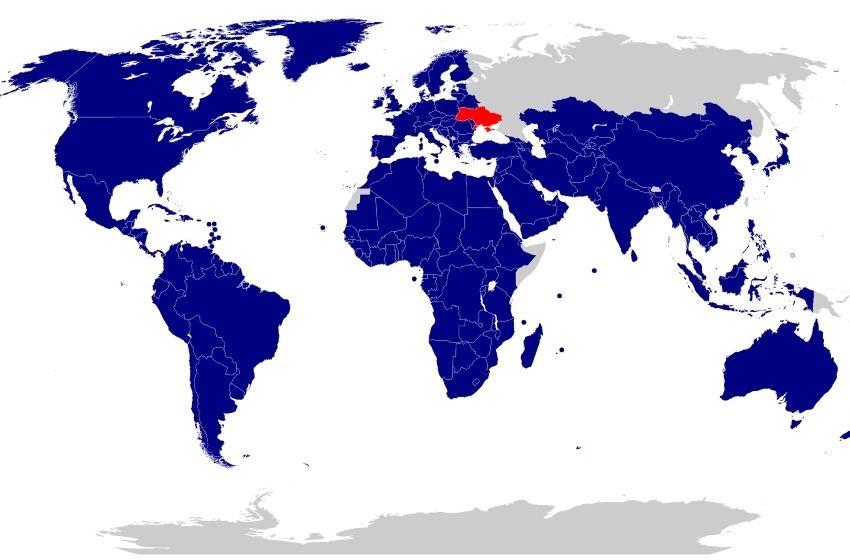 ---
Poland, the United States and Estonia are in the top three among the top 20 Ukraine-friendly countries, according to Forbes Ukraine.
---
The democratic world has united around Ukraine. Dozens of countries express support not only in words: they impose sanctions, provide humanitarian and military assistance. Here is the analysis on the actions of each country, since February 24, and based on 11 criteria determined the list of the most friendly states for Ukraine.
Four dozen countries are significantly helping Ukraine to resist Russian aggression. Some supply weapons, others impose anti-Russian sanctions, some help with money or send Russian diplomats. How to find out who provides the most comprehensive assistance to our country in difficult times. Forbes identified 11 criteria that support Ukraine and collected data from all over the world. Now it is easier to find out who is who in the circle of friends of Ukraine.
The ranking includes voting at the UN General Assembly for the withdrawal of Russian troops, sanctions against Russia and closure of airspace, recognition of the Russia / USSR Genocide against Ukraine, expulsion of Russian diplomats, Russia's inclusion in the list of hostile countries, participation in a conference in support of Ukraine. Ramstein, the amount of assistance to Ukraine according to the Kiel Institute in monetary terms and as a share of GDP, as well as visits of senior officials to Ukraine from February 24 to May 30. The rating takes into account the resistance of some countries to impose sanctions against Russia.
The assessment reflects the support of governments, which does not always correspond to the support of the majority of citizens. Thus, the Georgian government, despite thousands of demonstrations in support of Ukraine, is not taking action against the aggressor country.
The maximum number of points is 100. Countries that received more than 40 points can be considered friendly (a total of 40). All the countries above (and not only them) are helping Ukraine to counter the Russian occupation.
---