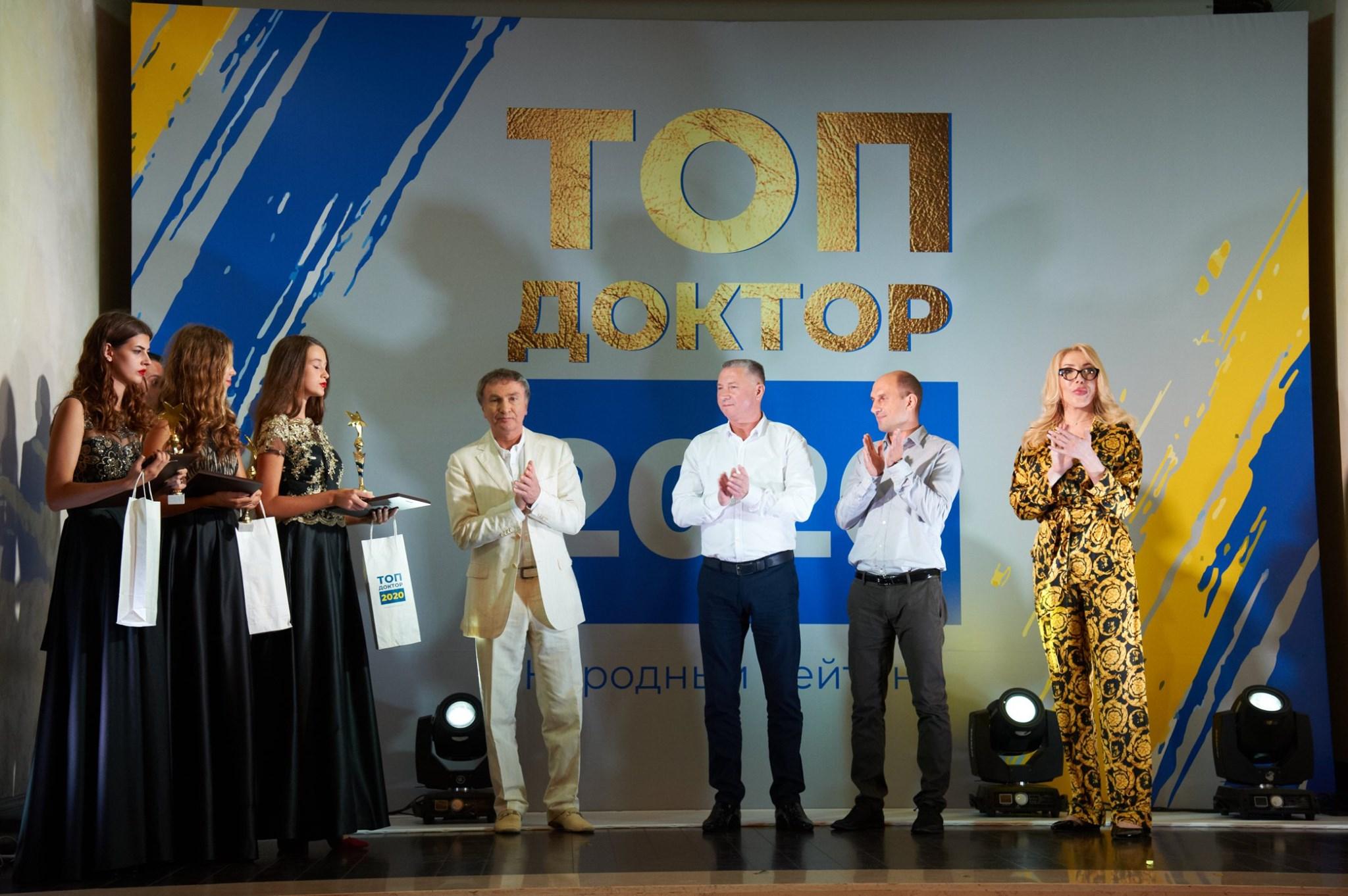 ---
Leading doctors of the St. Catherine's Clinic became nominees for the TOP Doctor 2020 rating
---
On September 11, in Odessa, the winners of the national rating "TOP Doctor 2020" were awarded. The award was deservedly received by two doctors of the St. Catherine's Clinic: an endoscopic surgeon of the highest category, oncology surgeon, coloproctologist, chief specialist of the endoscopy unit, Vitaly Gutsulyuk and surgeon, head of the operating unit and the surgical department, Oleg Osipenko. They received the largest number of votes from the Odessa region's residents.
---
The main areas of work of Vitaly Gutsulyuk are invasive (less traumatic) endoscopic surgical interventions and all types of endoscopic diagnostic studies aimed at detecting early stages of cancer. In addition, the doctor successfully performs all types of open and laparoscopic operations on the abdominal organs.
Vitaliy Gutsulyuk is the member of the following associations: the European Association of Endoscopists, the Ukrainian Association of Endoscopists, the Association of surgeons of Odessa region. Vitaliy Gutsulyuk works in the department of Robotic and Endoscopic Surgery of the Odessa Medical University and is the author of publications and patents. Work experience of Vitaliy Gutsulyuk is over 16 years.
---
Oleg Osipenko has been in medicine for over 30 years. The doctor`s specialization is surgical gastroenterology, "open" and laparoscopic operations on the organs of the abdominal cavity and retroperitoneal space, planned and urgent surgical operations, oncosurgery. Oleg Osipenko is a member of the Association of Surgeons of Ukraine.
---
In 2019, 6 doctors of St. Catherine's Clinic became the winners of the rating "TOP Doctor 2020": cardiologist Vadim Azizov, cardiologist Tatyana Bespalova, interventional cardiologist Artem Govorov, endoscopic surgeon Vitaly Gutsulyuk, obstetrician-gynecologist Alexander Zakharchenko, Oleg Osipenko. The chief physician of the Clinic Pavel Filippov was awarded in the category "Pride of Odessa". General Director Tatyana Filippova received the prize in the special nomination "For contribution to the development of national health care and the creation of the future of medicine".
The "TOP Doctor 2020" rating was established by the independent media of the Odessa region with the aim of popularizing the activities of prominent personalities - leaders of domestic medicine, who take care, preserve and restore the health of thousands of patients, create and increase the glory of the Southern region and all of Ukraine.
---
Useful information
Clinic Info Center: +38 (048) 728 7000, +38 (048) 705 1033, +38 (050) 728 7000, +38 (093) 728 7000, +38 (097) 728 7000
Ambulance: +38 (048) 728 0000, +38 (048) 705 3333, 3-103
Medical insurance: +38 (048) 728 1800, +38 (048) 705 5800
---
LOCATION: UKRAINE, ODESSA
MULTIDISCIPLINE HOSPITAL: 61-G M. MALINOVSKOGO STR.
MULTIDISCIPLINE POLYCLINIC №1: 12/1 SHEVCHENKO AVN.
HEALTH INSURANCE: 2 NEBESNOY SOTNI AVN.
---