Main — Diplomacy — Ukrainian boxer from Odessa region became world champion
Diplomacy
Ukrainian boxer from Odessa region became world champion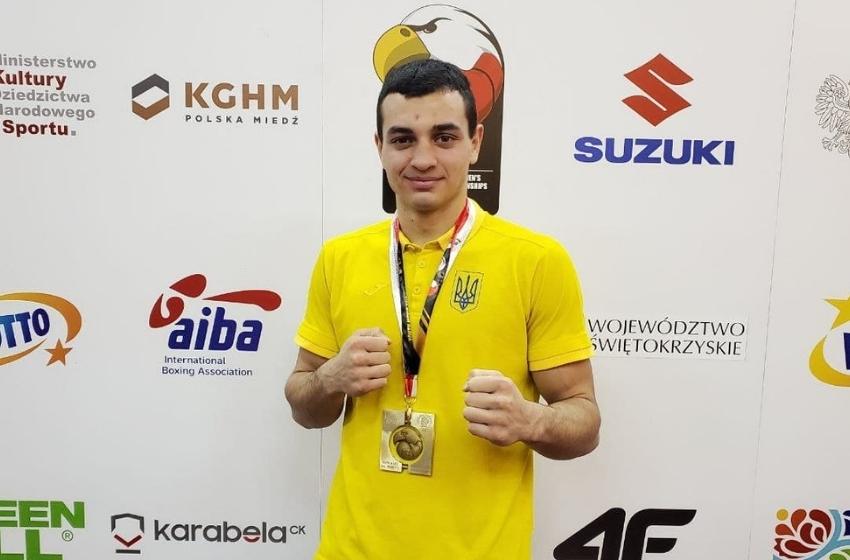 ---
Ukrainian boxer Yuriy Zakhareyev (coach - Igor Yureskul) won the title of world champion among youth in 2021, winning the final fight at the world forum, which took place in Kielce, Poland, from 13 to 23 April.
---
The 18-year-old Ukrainian athlete's opponent was Russian Cheerav Ashalayev. The match was very difficult: according to the results of the first round, the judges preferred the Russian athlete, but in the next two Zakhareyev managed to turn the tide and celebrate the victory with a separate decision of the judges with a score of 4: 1!
Earlier, Yuri took turns defeating Italian Manuel Lombardi (5: 0), Finn Sam Morovati (the fight was stopped after four knockdowns) and Indian Sumit (5: 0). In the semifinal match, he defeated Cuban boxer Dani Lafos by unanimous decision (5: 0).
Also on the last day of the competition at the World Youth Championship, two more finals were held with the participation of Ukrainian boxers. Bozorboy Matyakubov in the category up to 64 kg lost with a score of 0: 5 to the boxer from Kazakhstan Sabirzhan Akkalikov, and Ilya Togobytsky, who represents the category up to 75 kg, could not cope with the resistance of Mikhail Usov from Russia, losing with a score of 0: 5.
So, congratulations to Bozorboy Matyakubov, a native of Kropyvnytskyi, and Ilya Togobytsky, a native of Kharkiv, on winning silver medals at the World Cup. The men's national team of Ukraine is one of the strongest at this year's world forum! We are proud!
Also Ruslan Tsykalo (52 kg) and Denys Salabay (81 kg) won bronze medals in the men's competitions as part of the Ukrainian national team. April 22, Khrystyna Lakiychuk won a silver medal in the women's tournament in the 54 kg category.
---