Main — Diplomacy — Yuriy Zakhareyev - world champion and the main star of the national team
Diplomacy
Yuriy Zakhareyev - world champion and the main star of the national team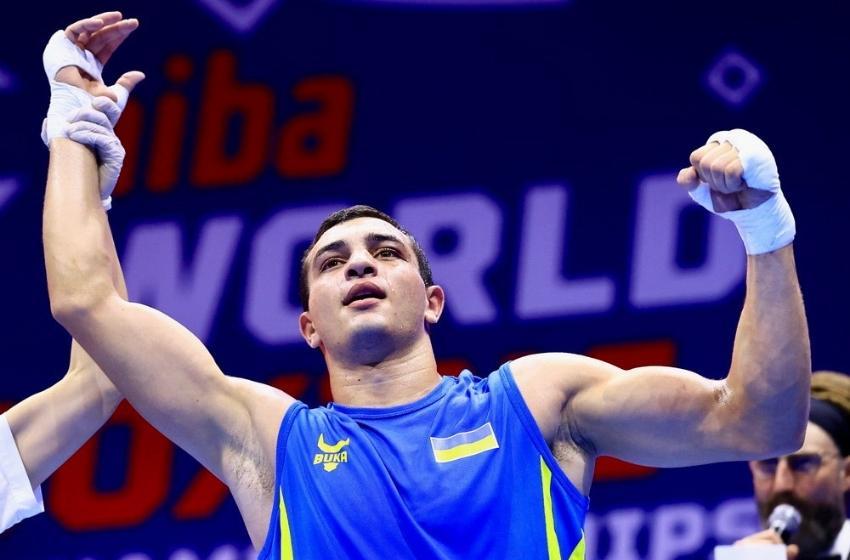 ---
On Saturday, November 6, in Belgrade, 19-year-old Ukrainian boxer Yuriy Zakhareyev defeated Russian Vadim Musayev in an incredible final fight and won a gold medal at the 2021 World Boxing Championships in the weight category up to 71 kg!
---
The tournament brought together the strongest masters from around the world. 13 athletes represented the national team of Ukraine. Our team ended the prestigious competition with a fantastic triumph of 19-year-old Yuriy Zakhareyev, who won gold in the weight category up to 71 kg!
Yuriy did what two-time Olympic champion Vasiliy Lomachenko failed to do - he became a world champion at 19. Vasily in 2007, at the age of 19, won the silver medal of the world championship.
I want to congratulate Yuriy Zakhareyev on his excellent performance at the World Boxing Championship among adults and his coach Igor. I wish you good health, strength, patience, and winning Olympic gold's highest sports award.

Vasiliy Lomachenko
In the final, Zakhareyev declared the more experienced Russian representative Vadim Musaev. Yuri confidently took the first round and even shocked his opponent several times - a rather rare occurrence for amateur boxing.
The rival of the Ukrainian athlete was the 28-year-old Russian champion Vadim Musaev.
Starting from the first three minutes, Yuriy Zakhareyev had a strong initiative and advantage in the judges' notes after each round. All attempts of the Russian to catch Yuri on counterattacks ended in nothing, and meanwhile, Zakhareyev, thanks to the sharp attacks, constantly created problems for the opponent. By a unanimous decision of the judges, Zakhareyev won and took the title of world champion! Zakhareyev won each round: 29:28, 30:27, 30:27, 30:27, 30:27.
Thus, Zakhareyev became the world champion and brought Ukraine the only medal of the tournament. For winning the World Cup, Yuri will receive $ 100,000 in prize money. On the way to the final, the 19-year-old Ukrainian defeated Mahmoud Said (Somalia), Mohammed Akbar (Great Britain), Yubu Sissoko (Spain), Aslanbek Shymbergenov (Kazakhstan), and defeated Sarhan Aliyev (Azerbaijan) in the semifinals.
There are a lot of emotions, and words cannot convey them. Very cool. We do not stop at this; we continue further. To whom did you dedicate the victory? Mom. She is a cheerleader, supported. I want to thank all the viewers, relatives, friends who watched and supported me. Thank you all very much

Yuriy Zakhareyev
Yuriy Zakhareyev comes from the village of Andreevka, Belgorod-Dnestrovsky district, Odessa region. He is a student at Izmail State Humanitarian University. The athlete is coached by Igor Yureskul, also a graduate of the ISHU.
Zakhareyev won the European Junior and Youth Championship, seven times became the champion of Ukraine, but the main victory was at the 2021 World Youth Championship.
---