Main — Culture — Brave Wine: a weekend of the best Ukrainian wines in Kyiv
Culture
Brave Wine: a weekend of the best Ukrainian wines in Kyiv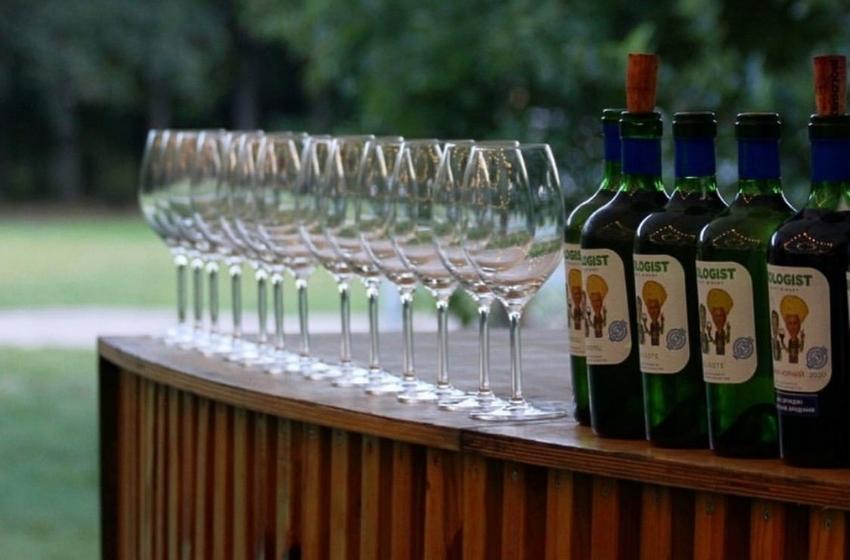 ---
Brave Wine: Weekend of the best Ukrainian wine will be held in Kyiv on October 8-9. The purpose of the event is to support Ukrainian winemakers and our defenders!
War is a time of severe challenges. Loud entertainment is inappropriate now. That is why the Kyiv Food and Wine Festival organizers have created a format that will be relevant and useful.
What will await the guests of the Weekend:
a lot of delicious Ukrainian wine;
tastings and lectures, discussions with winemakers and experts;
a photo exhibition with real stories about Ukrainian winemakers and wineries affected by hostilities;
communication in a wide circle of true friends of Ukrainian wine.
Wineries that have already confirmed their participation:
SHABO (Odessa region)
My Wine (Odessa region)
Father's Wine (Ternopil Region)
Yanchyn hills (Lviv region)
Bohdan's Winery (Bakota, Khmelnytsky)
Heorhiy Samsonyuk Family Winery (Vinnytsia region)
Kovacha Family Winery (Transcarpathia)
Winery of Vladyslav Zakrevsky (Odessa region)
Biologist Winery (Kyiv region)
Cassia Wine (Kyiv region)
Stakhovsky Wines (Transcarpathia)
Cotnar (Transcarpathia)
Leleka Wines (Odessa region)
Wineidea (Kyiv region)
The vino.ua network
Zelenitsy family winery (Kamyanets-Podilsky)
Chateau de Lacaren (Odessa region).
The weekend will take place in a beautiful and safe space in the heart of Kyiv, on the territory of the "Vognyk" bar and the Arsenal XXII club.
10% of the cost of entrance tickets will be transferred to the provision of tactical medicine to the units of the Armed Forces in the Kharkiv direction.
During the event, an online auction of rare Ukrainian wines will be held, all funds from which will also be transferred to these needs.
---